Ensuring Brighter Futures for all as an Equal Opportunity Employer.
Eversource is committed to providing equal employment opportunities for all of our employees and to maintaining a workplace that is free from harassment and discrimination.
All employees are expected to uphold the legal requirements of our Equal Employment Opportunity Policy, and we ask that our vendors, partners and independent contractors also comply with company policy and the federal law found at these links:
Equal Employment Opportunity is a vital component of our company culture and our success. Eversource is an Equal Opportunity and Affirmative Action Employer. All qualified applicants will receive consideration for employment without regard to age, race, color, sex, sexual orientation, gender identity, national origin, religion, disability status or protected veteran status. VEVRRA Federal Contractor.
Accessibility to Application Process
Eversource provides equal employment opportunity to qualified individuals with disabilities and disabled veterans. As a part of that commitment, we strive to ensure that our online application process is accessible to all qualified individuals.
Should you require assistance using our online system due to a disability and would like to request a reasonable accommodation for your application, please contact the Eversource HR Service center at 1-800-841-8684 or AskHR@eversource.com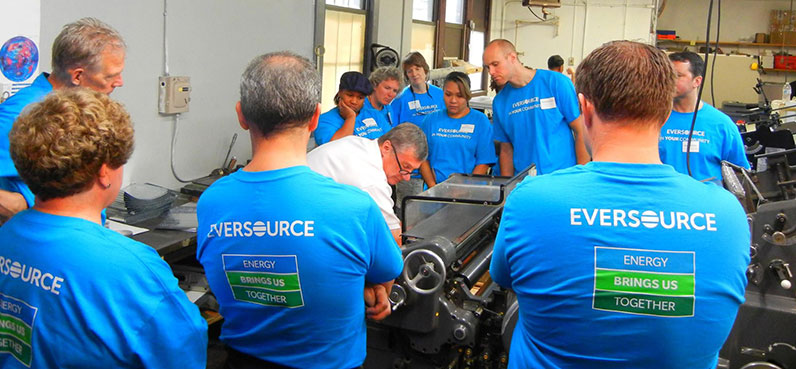 Employee Testing
Employment tests are an important tool used by Eversource in the selection of qualified individuals for jobs.
Many of the tests we administer were developed through the Edison Electric Institute (EEI), an association of electric companies created to exchange information on industry developments and to act as an advocate for utilities on subjects of national interest.
The EEI provides brochures and practice tests as helpful information.
Brochures
CAST Construction and Skilled Trades

TTTL Test Taking Tips
Practice Tests
CAST Construction and Skilled Trades

TECH Technical Occupations Selection System

SO/PD II System Operator/Power Dispatching
To access the brochures and practice tests, go to EEI's website and enter "eversource" as the name and "test" for the password.