Senior Energy Efficiency Consultant, Large Commercial & Industrial Retrofit
03/17/2023
Locations Stamford, Connecticut
Overview
Clean Energy is our future. It's core to our commitment to lead our industry in clean energy and is a critical element of our business today and in the future. Learn more about some of our clean energy initiatives and how you can add value.
We're proud to have been recognized as the #1 Energy Efficiency Provider in the Nation, saving customers more than 1 billion kWh of energy a year and reducing carbon dioxide emissions by more than 4 million metric tons. Learn more about what our team does?
About us
We are Eversource
At Eversource, our mission is to safely deliver reliable energy and superior customer service to our electric, natural gas and water customers across New England. We do this ethically, respectfully and honestly to meet the expectations of our customers, regulators and ourselves.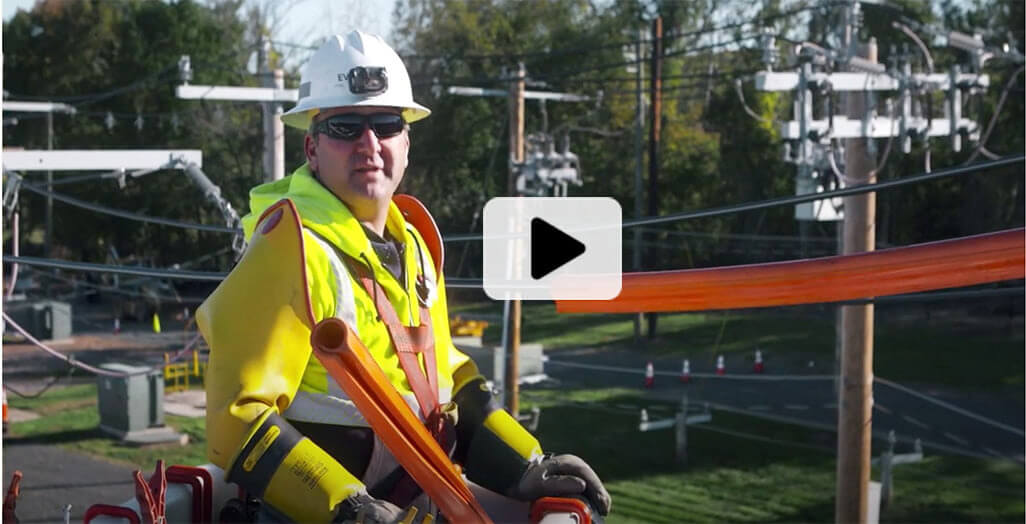 Success Profile
What makes a successful team member?
Check out the top traits we're looking for and see if you have the right mix.
Collaborative
Customer Focus
Team Player
Positive
Achiever
Socially Conscious
Culture
If you have innovative ideas, are passionate about helping customers live and use energy more efficiently, and are focused on positively impacting the environment, this is the group for you. We promote and advance a high-energy work environment and value employees who bring new ideas that help us work smarter in supporting our customers. Come make your mark and a real difference working for an innovative industry leader.
As part of our team of energy experts, you'll support the energy transformation across New England. Our team shares a commitment to sustainability that motivates our day-to-day work providing solutions for a clean energy future. By joining us, you will be at the forefront of advancing clean/renewable energy, energy efficiency, battery storage, demand response and demand management, electric vehicle charging, and more.
Our Environmental Affairs team is focused on meeting or exceeding compliance with environmental regulations to improve air quality, protect water resources, reduce waste and responsibly manage pollutants. We strive to promote sustainability throughout the company and actively work with customers, community members, environmental groups, regulatory agencies, and civic partners to promote transparent operations.
Employee Quotes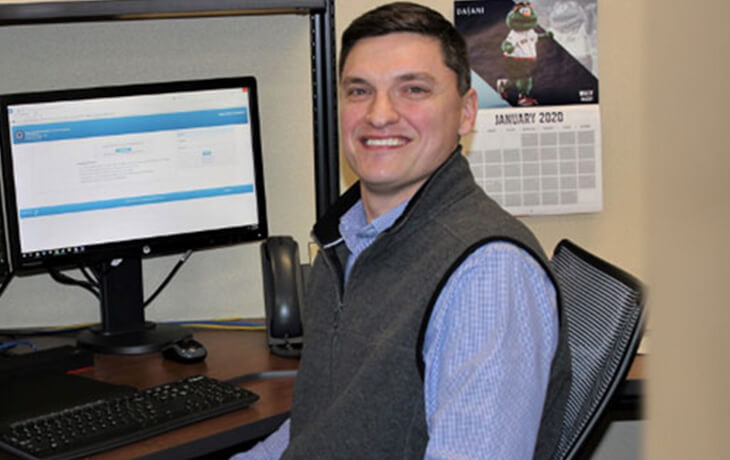 Rob, Environmental
Coordinator
Meet Rob
Rob's commitment to the environment extends beyond his role as one of our Environmental Coordinators. Rob is also a leader of our employee Green Team and organizes quarterly recycling initiatives. "My passion for caring for the environment really began when I became a father. I care about my kids future and the world they'll live in."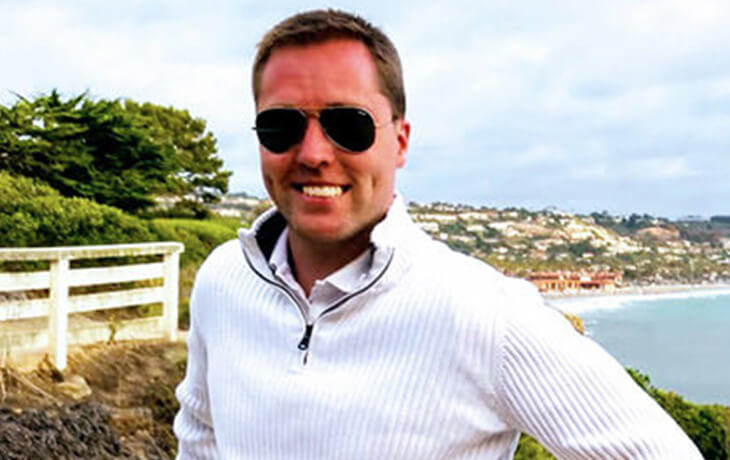 Justin, Project Manager
in Business Development
Meet Justin
"I'm proud to be with Eversource because we are acting as a leader by embracing the move to the new clean energy economy that is customer—and technology-focused."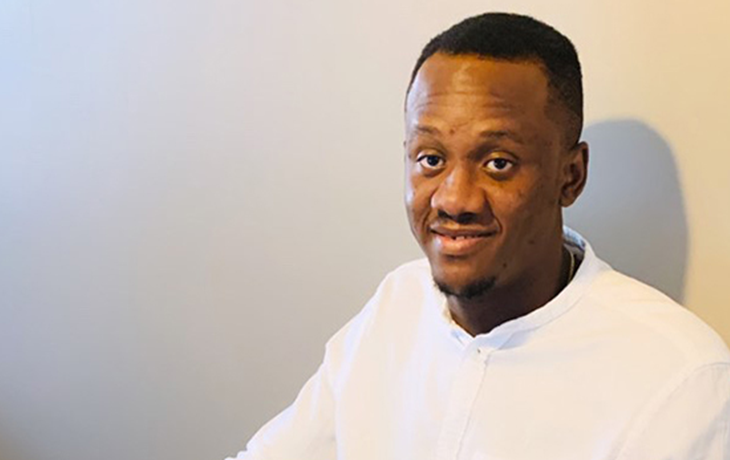 Fara,
Associate Energy Efficiency Consultant
Meet Fara
I am an Energy Efficiency Consultant for Eversource Energy. I joined the company as a Coop/Intern while in graduate school, working out of the Berlin, CT office. After graduating, I was hired full time to join the Energy Efficiency Gas team in Westwood, MA. Eversource has a goal to be carbon neutral by 2030 and energy efficiency plays a major role in achieving this. I am very passionate about Energy Efficiency because it helps in reducing our customers carbon footprint which in turn helps to protect the environment. My role is like that of a project manager. I manage the process from sourcing for opportunities to save energy up until final installation of these energy efficiency measures. A lot of these measures are also incentivized through the offerings from the states we operate in, so our customers don't have to cover the entire cost. It is a very fulfilling job because I get to see in real time carbon emission reduction while also helping our customers save money.
Job Description
Senior Energy Efficiency Consultant, Large Commercial & Industrial Retrofit
03/17/2023
Locations: Stamford, Connecticut
As a Senior Energy Efficiency Consultant, you will advise large-scale commercial customers in the development and execution of energy efficiency projects by identifying technologies that support energy-saving and decarbonization solutions for energy-intensive facilities. On a daily basis, you will serve in a project management capacity to guide these customers in managing their energy consumption and achieving their sustainability goals, making a substantial impact on the decarbonization of their facilities and communities.  In this role your efforts will support achieving internal energy-saving goals, which help these important customers save energy and money, while lowering the state's carbon emissions. This position is unique because you will mentor and share your technical knowledge with other energy efficiency consultants.

Reporting manager: Supervisor, Energy Efficiency

Key Responsibilities:
Provide technical expertise to motivate high-energy consuming customers to implement energy efficiency strategies.
Demonstrate knowledge of complex building mechanical systems including boilers, chillers, steam systems, energy management systems and other equipment and building controls.
Develop expert level knowledge of all energy efficiency programs available and utilize the most advantageous program for each project.
Review and approve complex projects using a proven understanding of energy engineering, data analysis, and energy savings calculations, as well as implementation strategies for new technologies.
Lead the integration of strategic activities between the customer, advisory consultants, and vendor/contractors.
Develop and design technology implementation strategies and initiatives, maintaining proactive thought leadership within the commercial and industrial customer sector.
Utilize ratepayer-funded energy efficiency programs and execute projects according to all compliance requirements.
Drive customer engagement by facilitating technical assessment studies and understanding customers' long-term planning and execution of energy efficiency projects.
Execute the budgeting, evaluation, and tracking of expenses and energy savings of project offerings.
Mentor junior teammates on best practices in energy efficiency and decarbonization.
Coordinate with customers, contractors, and internal partners in

implementation, engineering, marketing, regulatory compliance, and sales.



Requirements:

Technical Knowledge/Skills:
Requires ability to interpret energy efficiency products and services and understand their application.
Self-starter who takes initiative to work independently with a focus on successful results
Requires solid working understanding of financial principals and advanced working knowledge of PC desktop applications (e.g., Microsoft Word, PowerPoint and Excel).
Experience with decarbonization strategies and technologies is a plus.
Education:
Requires a bachelor's degree in engineering, energy, environmental science/policy, or a related discipline. Advanced degree a plus.
Experience:
Ten plus years of relevant experience in energy efficiency services, engineering, architecture, project management, or technical sales.
Demonstrated knowledge of building processes or HVAC systems.
Experience and/or aptitude in customer service.
Experience and ability to communicate clearly and effectively through written correspondence and presentations.
Licenses & Certifications:
Certified Energy Manager (CEM) or Professional Engineer (PE) preferred.
#cengajd
Worker Type:
Regular
Number of Openings:
1
EEO Statement
Eversource Energy is an Equal Opportunity and Affirmative Action Employer.  All qualified applicants will receive consideration for employment without regard to age, race, color, sex, sexual orientation, gender identity, national origin, religion, disability status, or protected veteran status.
VEVRRA Federal Contractor
Vaccination Information:
Eversource requires all new employees to be fully vaccinated for COVID-19 by their first day of employment. If you have any concerns regarding compliance with this requirement, you will need to discuss your concerns with Eversource's HR department after you have been made a conditional offer of employment. Eversource does not require applicants to discuss vaccination status prior to receipt of a conditional offer of employment and complies with all applicable laws.
Emergency Response:
Responding to emergency situations to meet customers' needs is part of every employee's role. If employed, you will be given an Emergency Restoration assignment.  This means you may be called to assist during an emergency outside of your normal responsibilities, work hours and location. 
Apply
Benefits
Eversource employees are committed to providing reliable energy and superior customer service—and that's why we are committed to providing our employees with a highly competitive total rewards package. In addition to wages and salaries, the benefit programs Eversource offers its employees and family members are a significant part of the total rewards.
Healthcare, Wellness & Disability Protection for you and your Family
Comprehensive Medical, Prescription, Dental, and Vision Plans, choose the coverage that is right for you and your family
High deductible health plan option, with generous health savings account (HSA), employer contribution, ($500 individual; $1,000 employee +1 or more)
Company-paid employee life and accident insurance and options to purchase additional coverage for you and your family
An award-winning Wellness Program provides up to $200 annually for employees and spouses to adopt and maintain healthy lifestyles
Health and Dependent care reimbursement accounts
Sick Time, Short-Term & Long-Term Disability Plans
Work/Life Balance Benefit Programs
Employee Assistance Program (EAP)
Multi-faceted Behavioral Health Program
Care@Work Program (child/elder care), membership/stipend for emergency services
Adoption Assistance (eligible employees)
Tuition Reimbursement, Student Loan Refinancing & Student Debt Counselling
Voluntary benefits platform to access discounted home & auto, identity protection and pet insurance
Charity donation gift matching
Volunteer hours at local charities with rewards to our Wellness Program
Generous time off
Business Resource Groups for social connection and career development
Retirement Benefits for a Secure Future
401k: Up to 100% Employer Match on first 3% of employee's contributions
K-Vantage: Additional Employer Contribution to the 401k based on age and years of service (2.5% to 6.5%)
Med-Vantage HRA: Age 40+, receive annual $1,000 contribution to an HRA for post-employment qualified medical expenses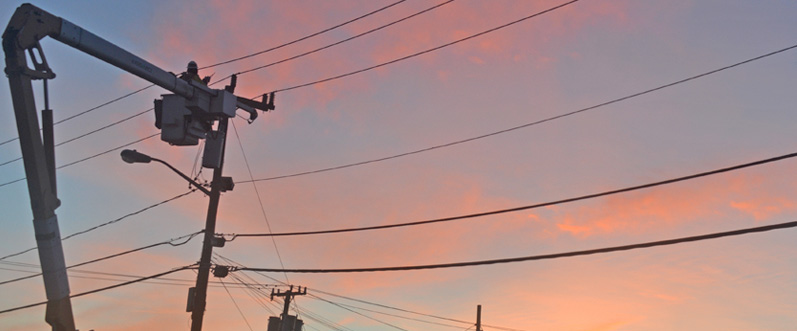 Eversource Sustainability
Sustainability is embedded into all that we do. To learn about our progress in important areas including technology innovations, our growing renewable energy portfolio, the environmental considerations of our operations, and how we personally contribute to the vitality of our communities and grow our business in a responsible manner, please read our Eversource Sustainability Report.
We're committed to:
Fully integrating environmental, social and governance (ESG) initiatives into all of our business practices
Achieving carbon neutrality in our operations by 2030
Delivering reliable energy while integrating clean, renewable resources that support New England's emission-reduction goals
Investing in the innovation of energy infrastructure and new technologies
Promoting racial and social justice