Senior Engineering Designer, Electrical Projects
02/23/2023
Locations Keene, New Hampshire
Overview
As an Eversource Engineer, you'll work with complex systems and equipment, while providing engineering and technical services to support our growing organization. We offer a unique and exciting opportunity to explore the best of both worlds, working both in the office and the field on a variety of interesting projects. Areas of expertise include designing new substations and infrastructure, analyzing systems and disruptions to service, working with transformers, engineering the electrical protection and control circuits that handle the flow of power, and dealing with acceptance testing of equipment, failures of equipment and analysis of system disturbances, LNG plant and gas distribution.
Job type:Full time only
Level:Entry, Mid, Senior, Executive
Travel:Travel between CT/MA/NH may be required
Success Profile
What makes a successful Engineer?
Check out the top traits we're looking for and see if you have the right mix.
Analytical
Problem Solver
Team Player
Digitally Savvy
Collaborative
Self-starter
Culture
We are dedicated to our employees and customers;
We live out our mission of delivering reliable energy and superior customer service in our daily work, in community service and leadership
We are innovators in the field of clean energy
We are committed to creating an inclusive workplace where all employees, customers and stakeholders are respected and valued.
We are on the cutting edge of engineering technology
Career Path
Associate Engineer

DO NOT FORGET TO ADD ACCESSIBILITY TEXT

Engineer

DO NOT FORGET TO ADD ACCESSIBILITY TEXT

Senior Engineer

DO NOT FORGET TO ADD ACCESSIBILITY TEXT

Lead/Principal Engineer

DO NOT FORGET TO ADD ACCESSIBILITY TEXT

Manager

DO NOT FORGET TO ADD ACCESSIBILITY TEXT

Director

DO NOT FORGET TO ADD ACCESSIBILITY TEXT
Employee Quotes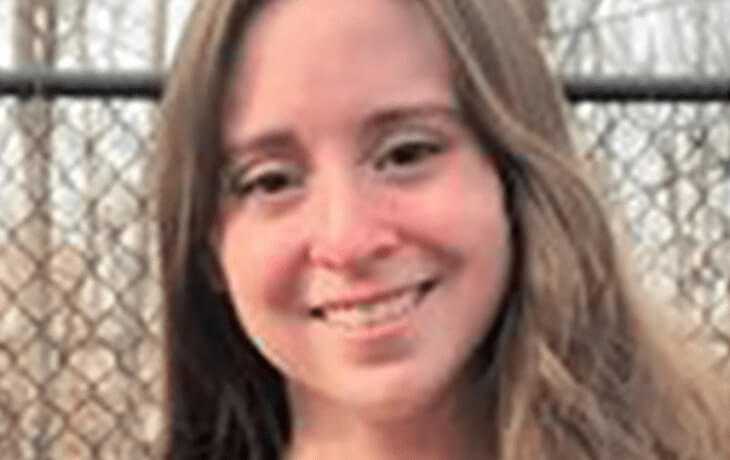 Lauren,
Associate Engineer
Meet Lauren
Lauren's father was an electrician and her love of math led her to engineering.
"Learning the technology behind what my dad did was very intriguing to me. I've also learned something new almost every day while working at Eversource," Lauren said. Her advice to others interested in pursuing a career in the field is to explore and ask questions. "Engineering is such a vast field with so many opportunities and focuses. Through networking, you can understand those differences a lot better," she said.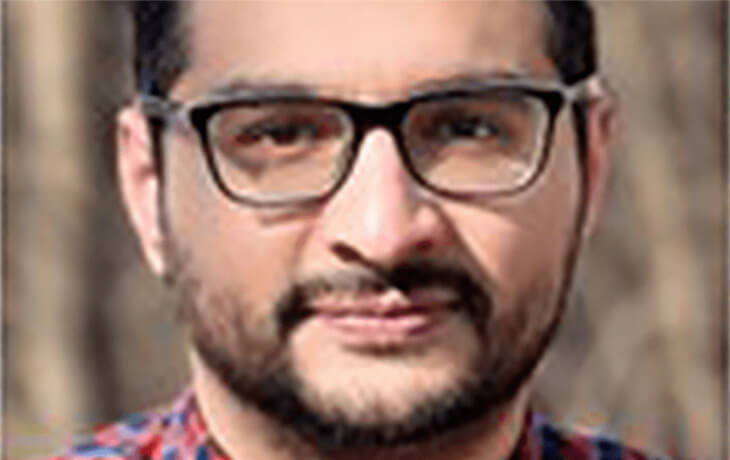 Haseeb, Associate
Engineer
Meet Haseeb
"When I was young, I used to grab anything I could get my hands on, take it apart, and then put it back together," he said. "Seeing the marvels of engineering inspired me to pursue electrical engineering so I could one day be the person behind the design. Remember to work hard at what you love and don't give up. Learning doesn't always come easy, but it does pay off."
Job Description
Senior Engineering Designer, Electrical Projects
02/23/2023
Locations: Keene, New Hampshire
Come join our Distribution Engineering Team at Eversource where our future is clean energy and we're helping to build an exciting new energy future!!! This is a hybrid role. The first three months are fulltime in the office.
Job Description Summary:
This individual plans, coordinates, and monitors performance of project design activities for Distribution Engineering.  Directly responsible for the design of multiple and/or large complex overhead and underground electric distribution projects.  Design projects include line relocations to facilitate state and municipal roadway relocations and bridge reconstruction, third party attachment and build out, reliability and obsolescence improvements and replacements and yearly capital plan and programming.  Acts as an official company representative to internal work forces and external contractors engaged in the construction of distribution facilities. The incumbent will be responsible for project budget and performance tracking.
Essential Functions: 
Responsible for project management to ensure complex work is completed on time; designs, plans, allocates and coordinates all resources relevant to a project, including budget, staffing and materials; identifies and monitors projects requiring performance improvements and recommends adjustments to keep on track.

Responsible for project design including material coordination, local, state and environmental permitting, rights, easements and petitions.

Interfaces with appropriate departments to ensure the proper design and efficient construction of distribution projects.    

Establishes a course of action for self and/or others to accomplish goals; plans proper assignments of personnel and appropriate allocation of resources.

Serves as liaison with internal and external customers (i.e., company employees, customers, town/city and state officials); anticipates customer needs; gives high priority to customer satisfaction; communicates Eversource's requirements for electric service installation.

Recommends changes to construction methods, standards, and the electric system.

Designs layouts for Electric Reliability, Underground Network, System Automation, Target Equipment, Voltage Conversions, State Highway and Municipal projects, service additions and changes to the Company electric system using Company approved standards and policies. Performs technical calculations and prepares work orders as assigned.

Participates in weekly AWC Planning and Scheduling meetings to coordinate project requirements for both customer and annual projects job types with the Resource Planner and the local scheduler. 

Monitors and guides work group in achieving established department and corporate goals. 

May assist with training and mentoring Designers at all levels.

Occasionally acts on behalf of the Field Design Supervisor in their absence or as needed; may review/approve work from designers/technicians.

Other related duties as assigned.
Technical Knowledge/Skill/Education/Licenses/Certifications:
Technical Knowledge/Skill:
Knowledge of applicable safety regulations and codes (National Electric Safety Code) and design construction standards and regulations.

Working Knowledge of construction methods and procedures.  Knowledge of energy delivery power systems.

The ability to supervise, coach and motivate others.

The ability to learn and utilize available information technologies.

Has achieved a satisfactory level of technical and professional skills/knowledge in job-related areas.

Keep abreast of current trends and develops in area(s) of expertise.

Ability to work with Microsoft Office Suite (Microsoft Word and Excel).

Excellent verbal and written communication skills.

Knowledge of National Electric Code.
Education:
Bachelor's degree in Engineering, or comparable field of study or the equivalent in combined education and experience.    
Experience:
A minimum of five (5) years of related experience.
Licenses & Certifications:
Must hold a valid motor vehicle operator's license.

Electrical License preferred.
Working Conditions:
Must be available to work emergency restoration assignment as required.

Must be available to travel between MA/CT/NH as necessary.

Position requires work in an office environment, at customer locations, on construction sites and in the field opening various electrical equipment.

Requires the use of company provided PPE (Personal Protective Equipment).
*Please include a resume with your application.
#engajd
Worker Type:
Regular
Number of Openings:
1
EEO Statement
Eversource Energy is an Equal Opportunity and Affirmative Action Employer.  All qualified applicants will receive consideration for employment without regard to age, race, color, sex, sexual orientation, gender identity, national origin, religion, disability status, or protected veteran status.
VEVRRA Federal Contractor
Vaccination Information:
Eversource requires all new employees to be fully vaccinated for COVID-19 by their first day of employment. If you have any concerns regarding compliance with this requirement, you will need to discuss your concerns with Eversource's HR department after you have been made a conditional offer of employment. Eversource does not require applicants to discuss vaccination status prior to receipt of a conditional offer of employment and complies with all applicable laws.
Emergency Response:
Responding to emergency situations to meet customers' needs is part of every employee's role. If employed, you will be given an Emergency Restoration assignment.  This means you may be called to assist during an emergency outside of your normal responsibilities, work hours and location. 
Apply
Benefits
Eversource employees are committed to providing reliable energy and superior customer service—and that's why we are committed to providing our employees with a highly competitive total rewards package. In addition to wages and salaries, the benefit programs Eversource offers its employees and family members are a significant part of the total rewards.
Healthcare, Wellness & Disability Protection for you and your Family
Comprehensive Medical, Prescription, Dental, and Vision Plans, choose the coverage that is right for you and your family
High deductible health plan option, with generous health savings account (HSA), employer contribution, ($500 individual; $1,000 employee +1 or more)
Company-paid employee life and accident insurance and options to purchase additional coverage for you and your family
An award-winning Wellness Program provides up to $200 annually for employees and spouses to adopt and maintain healthy lifestyles
Health and Dependent care reimbursement accounts
Sick Time, Short-Term & Long-Term Disability Plans
Work/Life Balance Benefit Programs
Employee Assistance Program (EAP)
Multi-faceted Behavioral Health Program
Care@Work Program (child/elder care), membership/stipend for emergency services
Adoption Assistance (eligible employees)
Tuition Reimbursement, Student Loan Refinancing & Student Debt Counselling
Voluntary benefits platform to access discounted home & auto, identity protection and pet insurance
Charity donation gift matching
Volunteer hours at local charities with rewards to our Wellness Program
Generous time off
Business Resource Groups for social connection and career development
Retirement Benefits for a Secure Future
401k: Up to 100% Employer Match on first 3% of employee's contributions
K-Vantage: Additional Employer Contribution to the 401k based on age and years of service (2.5% to 6.5%)
Med-Vantage HRA: Age 40+, receive annual $1,000 contribution to an HRA for post-employment qualified medical expenses