Transmission Intern (multiple openings) - Hartford, CT
12/06/2022
Locations Hartford, Connecticut
Overview
Eversource offers students, recent graduates or people early in their careers the opportunities to learn about the utility business while gaining hands on experience in a real work environment. As valued members of our team, co-ops, interns and employees in our training programs are revered for their fresh outlook, unique problem solving sills and energetic contributions. You will learn how to tap into your full potential and help shape the future of our workforce at Eversource. If your successful in your internship or co-op, you may have the opportunity to be offered a full time position at the end of the program upon graduation.
Job type: Full time, internships & Co-ops
Level: Entry Level
Travel: Occasional (minimal but depends on job)
Average Salary: $70K-75K
Success Profile
What makes a successful Co-Op team member?
Check out the top traits we're looking for and see if you have the right mix.
Communicator
Collaborative
Problem Solver
Organized
Deadline Oriented
Adaptable
Employee Quotes
Austin, Former Intern,
now Associate Engineer
Meet Austin
"My internship at Eversource in the Grid Modernization department was nothing short of amazing. My thoughts opinions, and ideas were always valued and then some. My work was always meaningful and challenging enough to keep me interested and eager to learn more about the Electric Utility. As an engineer you never stop learning, and working along side all people of many different backgrounds and knowledge makes being a part of this company just that much better! Because of my experience, I joined Eversource as an Associate Engineer after Graduation."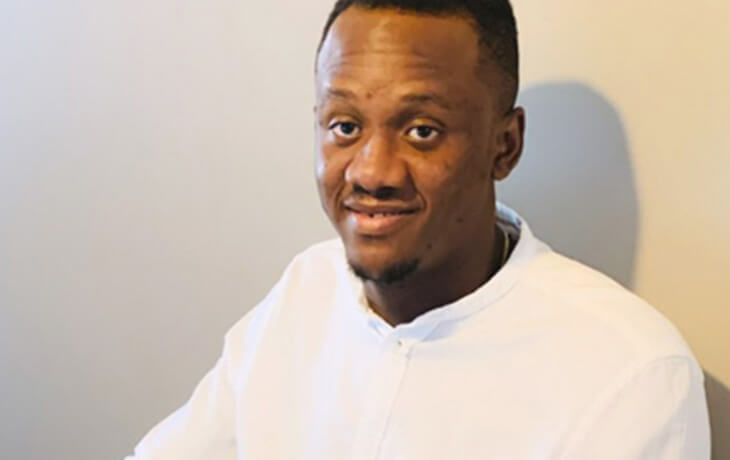 Fara, Associate
Efficiency Consultant
Meet Fara
"I am an Energy Efficiency Consultant for Eversource Energy. I joined the company as a Co-op/Intern while in graduate school, working out of the Berlin, CT office. After graduating, I was hired full time to join the Energy Efficiency Gas team in Westwood, MA. Eversource has a goal to be carbon neutral by 2030 and it helps in reducing our customers carbon footprint which in turn helps to protect the environment. My role is like that of a project manager. I manage the process from sourcing for opportunities to save energy up until final installation of these energy efficiency measures. A lot of these measures are also incentivized through the offerings from the states we operate in, so our customers don't have to cover the entire cost. It is a very fulfilling job because I get to see in real time carbon emission reduction while also helping our customers save money."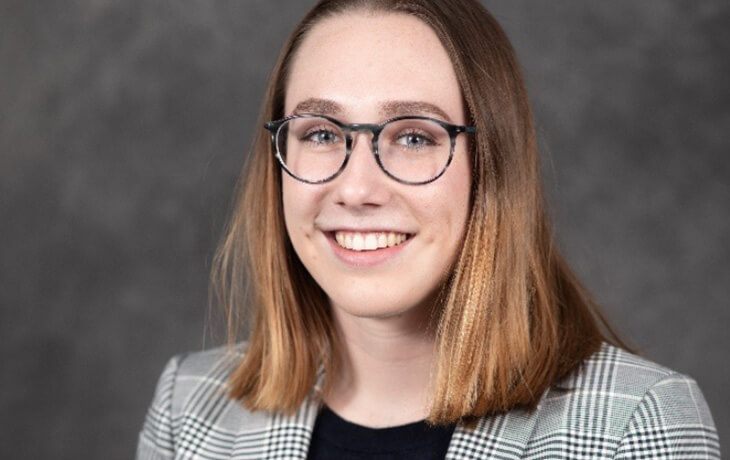 Julia, Associate
Transmission Development
Program
Meet Julia
"In the Transmission Development Program, I have the opportunity to explore different aspects of the energy industry and the future of this industry. I currently guide project teams through engineering, design, siting, permitting and construction of both substation and line projects. I have the opportunity to understand the process of how energy is bought and sold, and I participate in conversations with customers about construction on transmission lines. Graduating, with a business degree, I never thought I would be working in the energy industry but this program and has given me an understanding and appreciation of the way energy systems work. The people at Eversource Energy are willing and ready to help you develop as a young professional and grow into your career."
Job Description
Transmission Intern (multiple openings) - Hartford, CT
12/06/2022
Locations: Hartford, Connecticut
An internship in our Transmission department is designed to provide you with an opportunity for career development, training, and varied work experience. Throughout this program, you will gain training and experience working in assigned area of the Transmission business such as:
•Project Management and Construction
•Cost & Performance
•Planning & Scheduling
•Contract Controls
As an intern in our Transmission group, you will assist in managing transmission projects to ensure all phases of approved projects are completed efficiently and within scope, on schedule, and within budget. Work closely with personnel throughout the Eversource Company to engineer, design, site, permit, and construct assigned projects.  This intern position also assists project managers with securing approval for permits and licenses, budgets materials, contractors, and other resources. Your primary duties include assisting the management of all aspects of assigned projects including the development and process for evaluation of bid documents for engineering, design, and construction, as well as for the procurement of material and equipment; and ensuring all aspects of the projects are documented and completed in accordance with company policies and all regulations and laws.
Essential Functions
Duties will include project close out, support Project Managers in project documentation and other duties as assigned by the Managers.
Communicates and provides clear, concise, and comprehensive status reports on assigned tasks or project segments to the Project Manager as required.
Maintain compliance documentation and evidence within the corporate database to ensure material is accurate and available for regulatory audits
Coordinate regulatory audit preparation activities to ensure potential non-compliance issues are identified and corrected
Assist with developing processes, procedural controls, and implementation mechanisms for achieving and sustaining compliance with all applicable standard requirements
Consult with operational personnel regarding compliance standards in order to maintain an environment of continuous improvement to operations and reliability
Work on projects that will help develop analytical, audit, research, testing and validation skills
Working Conditions
Work is performed primarily in an office environment which requires sitting, standing and general movement throughout the office area. 
Limited travel will be required between office, project sites, and stakeholder locations. 
Work will require visiting field construction sites including high voltage substations and utility Rights-of-Way. 
Skills
Ability to understand and interpret complex documents
Ability to analyze data and information and extract relevant factors
Ability to work effectively with various levels within the organization
Ability to assist with answering data requests for regulatory bodies
Ability to multi-task and shift among multiple priorities simultaneously
Initiative and personal ownership
Strong team membership skills, Interpersonal communication skills & attention to detail
Functional understanding of computerized business systems
Independent in performing & figuring out how to accomplish challenging tasks
Education
Must be pursuing a Bachelor's degree in Engineering, Construction Management, Project Management or Business-related degrees.    
#intajd
Worker Type:
Student / Intern (Fixed Term) (Trainee)
Number of Openings:
2
EEO Statement
Eversource Energy is an Equal Opportunity and Affirmative Action Employer.  All qualified applicants will receive consideration for employment without regard to age, race, color, sex, sexual orientation, gender identity, national origin, religion, disability status, or protected veteran status.
VEVRRA Federal Contractor
Vaccination Information:
Eversource requires all new employees to be fully vaccinated for COVID-19 by their first day of employment. If you have any concerns regarding compliance with this requirement, you will need to discuss your concerns with Eversource's HR department after you have been made a conditional offer of employment. Eversource does not require applicants to discuss vaccination status prior to receipt of a conditional offer of employment and complies with all applicable laws.
Emergency Response:
Responding to emergency situations to meet customers' needs is part of every employee's role. If employed, you will be given an Emergency Restoration assignment.  This means you may be called to assist during an emergency outside of your normal responsibilities, work hours and location. 
Apply
Early Career Opportunites:
Associate Development Programs & Internship Opportunities
It's an exciting time to work in the Energy Industry! Are you interested in working in a growing, dynamic field that's helping to build the clean energy grid of the future? We also have summer internship opportunities in these areas that are great segues into the full time Development Programs upon graduation.
Gas Engineering Development Program
Transmission Development Program
Associate Construction Representative Program
Engineering Professional Development Program

Benefits
Eversource employees are committed to providing reliable energy and superior customer service—and that's why we are committed to providing our employees with a highly competitive total rewards package. In addition to wages and salaries, the benefit programs Eversource offers its employees and family members are a significant part of the total rewards.
Healthcare, Wellness & Disability Protection for you and your Family
Comprehensive Medical, Prescription, Dental, and Vision Plans, choose the coverage that is right for you and your family
High deductible health plan option, with generous health savings account (HSA), employer contribution, ($500 individual; $1,000 employee +1 or more)
Company-paid employee life and accident insurance and options to purchase additional coverage for you and your family
An award-winning Wellness Program provides up to $200 annually for employees and spouses to adopt and maintain healthy lifestyles
Health and Dependent care reimbursement accounts
Sick Time, Short-Term & Long-Term Disability Plans
Work/Life Balance Benefit Programs
Employee Assistance Program (EAP)
Multi-faceted Behavioral Health Program
Care@Work Program (child/elder care), membership/stipend for emergency services
Adoption Assistance (eligible employees)
Tuition Reimbursement, Student Loan Refinancing & Student Debt Counselling
Voluntary benefits platform to access discounted home & auto, identity protection and pet insurance
Charity donation gift matching
Volunteer hours at local charities with rewards to our Wellness Program
Generous time off
Business Resource Groups for social connection and career development
Retirement Benefits for a Secure Future
401k: Up to 100% Employer Match on first 3% of employee's contributions
K-Vantage: Additional Employer Contribution to the 401k based on age and years of service (2.5% to 6.5%)
Med-Vantage HRA: Age 40+, receive annual $1,000 contribution to an HRA for post-employment qualified medical expenses