Senior Cyber Defense Analyst
03/13/2023
Locations Berlin, Connecticut; Westwood, Massachusetts
Overview
Eversource is always looking for employees who share the values that help make us one of the leading energy companies in the country. Our Corporate areas work collaboratively and strategically with all areas of the business to set policy and drive strategic direction. We create value for our business areas by delivering consistent, quality, cost-effective services, and leading change to build a more engaged workplace and a performance culture. You'll have a variety of opportunities to further your career. We have a great working environment, excellent compensation and benefit programs, and opportunities for growth and development.
Learn more about careers in IT, Finance/Accounting, Legal, Human Resources and Corporate Relations.
Success Profile
What makes a successful Corparate member?
Check out the top traits we're looking for and see if you have the right mix.
Collaborative
Customer Focus
Team Player
Adaptable
Detail Oriented
Positive
Culture
Our goal is to remain the best energy company in the nation, and to be the first with carbon-neutral operations by 2030.
We will achieve this by valuing the diversity of employees who bring different perspectives to the table. We are committed to:
Creating an inclusive workplace where all employees, customers and stakeholders are respected and valued.
Leveraging the talent, unique perspectives, cultural and life experiences of every employee to ensure our continued success.
Attracting, developing and retaining a diverse workforce that can work together to meet the changing needs of the customers we serve while delivering reliable energy and superior customer service.
Over the past year, Eversource and employees contributed:
103 events with more than 23,000 hours and 4,900 employees—that's what Eversource volunteers accomplished in 2021 to help our communities across CT, NH, and MA. Whether it was collecting food for the holidays, passing out food in a local kitchen, or pulling trash out of the Connecticut River, we were there. Take a look at some highlights in this video.
Employee Quotes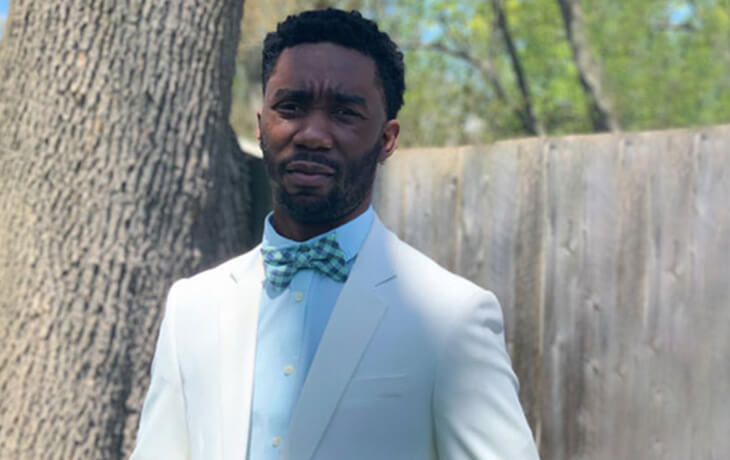 Meet Manius
"I joined Eversource in the hopes to grow and become more than what's expected. To challenge myself in an environment, work family oriented, and most importantly an accounting method that took me out of my comfort zone."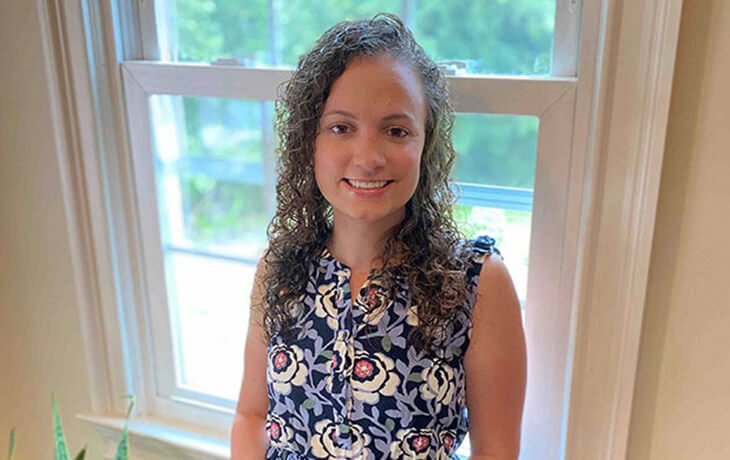 Kara, Manager of Financial
Planning & Budgets
Meet Kara
"I joined Eversource 11 years ago as an intern in the Accounting division and then full time after graduating from Roger Williams University with a degree in Accounting."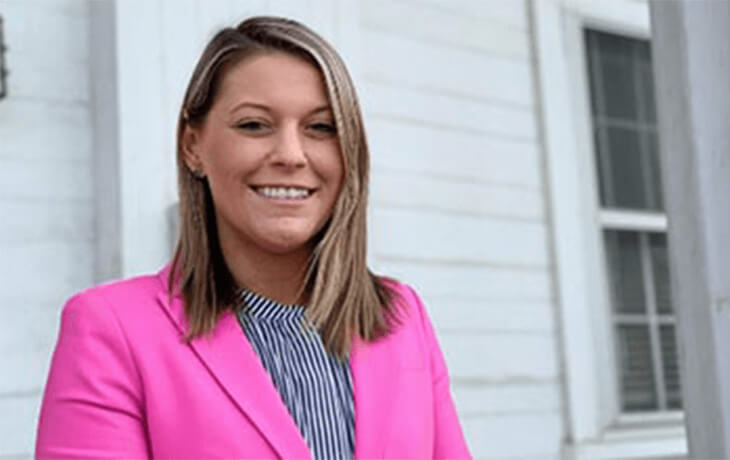 Melissa, Community
Relations Specialist
Meet Melissa
"I love that my job keeps me on the go and no day is ever the same. Every day I get to work closely with municipal leaders and make sure their needs are being met – leveraging those relationships to work towards a better tomorrow for every community we serve."
Job Description
Senior Cyber Defense Analyst
03/13/2023
Locations: Berlin, Connecticut; Westwood, Massachusetts
The Senior Cyber Defense Analyst will act as the primary lead for proper handling of Information Security incidents and provide remediation actions as required. This position will also perform Threat Hunting activities looking for malicious activity in the network.
To accomplish these tasks, the candidate must have a strong understanding of computer systems, cyber-attack methods/tools, and underlying principles of networking, infrastructure, and system integration. In addition, provides technical expertise to key Security tools and software.  This includes requirements in the planning, coordination, programming, and implementation of releases, upgrades or changes to security system software and hardware.
Essential Functions: 
Develop content for cyber defense tools.

Performs Incident Response functions for the SOC team to ensure incidents are handled appropriately to minimize risk and impact to the company.

Analyzes and processes case work relating to computer security vulnerabilities, phishing, malware, and forensic investigations

Ability to anticipate and respond to changing priorities, and operate effectively in a dynamic demand-based environment, requiring flexibility and responsiveness

Performs threat hunting activities in various security systems looking for malicious activity which may go undetected by other means.

The ability apply limit cyber threat intelligence to known adversarial TTPs to predict or anticipate behaviors

Develops monitoring rules and alerts for identifying cyber security incidents

Assists in security incident handling to ensure timely mitigation and remediation efforts are completed

Produces high quality oral and written work, presenting complex technical matters clearly and concisely with audiences ranging from peers to Sr. Management

Must be familiar with current and proposed laws, regulations, industry standards, and ethical requirements related to information security and privacy.

Assess vulnerabilities through scans and penetration testing techniques with tools such as Nmap, Nessus, Kali Linux.   
Required Skills Education and Experience:
Minimum of 6 years of experience in the field of information security
Bachelor's degree in Information Systems or related technical discipline is required
Knowledge of common network tools (e.g., ping, traceroute, nslookup) and interpret the information results.

Strong working knowledge of information systems security standards and practices

Ability to write scripts in at least one language (Python & PowerShell Preferred)

Knowledge of the common attack vectors on the various OSI layers

Knowledge of different classes of attacks (e.g., passive, active, insider, close-in, distribution).

Knowledge of different operational threat environments (e.g., first generation [script kiddies], second generation [non- nation state sponsored], and third generation [nation state sponsored]).

Knowledge of basic system administration, network, and operating system hardening techniques.

Knowledge of network security architecture concepts including topology, protocols, components, and principles (e.g., application of defense-in-depth).

Knowledge of network systems management principles, models, methods (e.g., end-to-end systems performance monitoring), and tools.                    

SIEM Platforms

Endpoint Detection & Response technologies

Active Directory

Ethical Hacking & Penetration Testing Methodologies
Licenses & Certifications from one of the following organizations:
Working Conditions:
Must be available to work emergency restoration assignment as required.

Must be available to travel between MA/CT/NH as necessary.

Must be able to work off hours as required by cyber incidents
#corpajd
Worker Type:
Regular
Number of Openings:
1
EEO Statement
Eversource Energy is an Equal Opportunity and Affirmative Action Employer.  All qualified applicants will receive consideration for employment without regard to age, race, color, sex, sexual orientation, gender identity, national origin, religion, disability status, or protected veteran status.
VEVRRA Federal Contractor
Vaccination Information:
Eversource requires all new employees to be fully vaccinated for COVID-19 by their first day of employment. If you have any concerns regarding compliance with this requirement, you will need to discuss your concerns with Eversource's HR department after you have been made a conditional offer of employment. Eversource does not require applicants to discuss vaccination status prior to receipt of a conditional offer of employment and complies with all applicable laws.
Emergency Response:
Responding to emergency situations to meet customers' needs is part of every employee's role. If employed, you will be given an Emergency Restoration assignment.  This means you may be called to assist during an emergency outside of your normal responsibilities, work hours and location. 
Apply
Benefits
Eversource employees are committed to providing reliable energy and superior customer service—and that's why we are committed to providing our employees with a highly competitive total rewards package. In addition to wages and salaries, the benefit programs Eversource offers its employees and family members are a significant part of the total rewards.
Healthcare, Wellness & Disability Protection for you and your Family
Comprehensive Medical, Prescription, Dental, and Vision Plans, choose the coverage that is right for you and your family
High deductible health plan option, with generous health savings account (HSA), employer contribution, ($500 individual; $1,000 employee +1 or more)
Company-paid employee life and accident insurance and options to purchase additional coverage for you and your family
An award-winning Wellness Program provides up to $200 annually for employees and spouses to adopt and maintain healthy lifestyles
Health and Dependent care reimbursement accounts
Sick Time, Short-Term & Long-Term Disability Plans
Work/Life Balance Benefit Programs
Employee Assistance Program (EAP)
Multi-faceted Behavioral Health Program
Care@Work Program (child/elder care), membership/stipend for emergency services
Adoption Assistance (eligible employees)
Tuition Reimbursement, Student Loan Refinancing & Student Debt Counselling
Voluntary benefits platform to access discounted home & auto, identity protection and pet insurance
Charity donation gift matching
Volunteer hours at local charities with rewards to our Wellness Program
Generous time off
Business Resource Groups for social connection and career development
Retirement Benefits for a Secure Future
401k: Up to 100% Employer Match on first 3% of employee's contributions
K-Vantage: Additional Employer Contribution to the 401k based on age and years of service (2.5% to 6.5%)
Med-Vantage HRA: Age 40+, receive annual $1,000 contribution to an HRA for post-employment qualified medical expenses