Director, Emergency Preparedness and Gas Field Training
02/28/2023
Locations Berlin, Connecticut; Westborough, Massachusetts
Overview
If you are looking for a hands-on career or the opportunity to lead a team, then Operations may be for you. They are the main source of providing our customers with the essential product that makes their lives easier—power. Whether you're working with electricity or natural gas, you'll use your mechanical skills in a hands-on job and deliver results to our customers on a daily basis. You'll work collaboratively with a variety of people and departments and learn about different parts of the business while making a big impact for our customers and communities. You'll receive a variety of training to help you learn how to do your job safely. Training typically includes classroom instruction, e-learning, field simulations and on-the-job learning with a peer coach.
Job Level - Entry, Mid,
Senior, Executive
Travel between CT/MA/NH
may be required
About us
We are Eversource
At Eversource, our mission is to safely deliver reliable energy and superior customer service to our electric, natural gas and water customers across New England. We do this ethically, respectfully and honestly to meet the expectations of our customers, regulators and ourselves.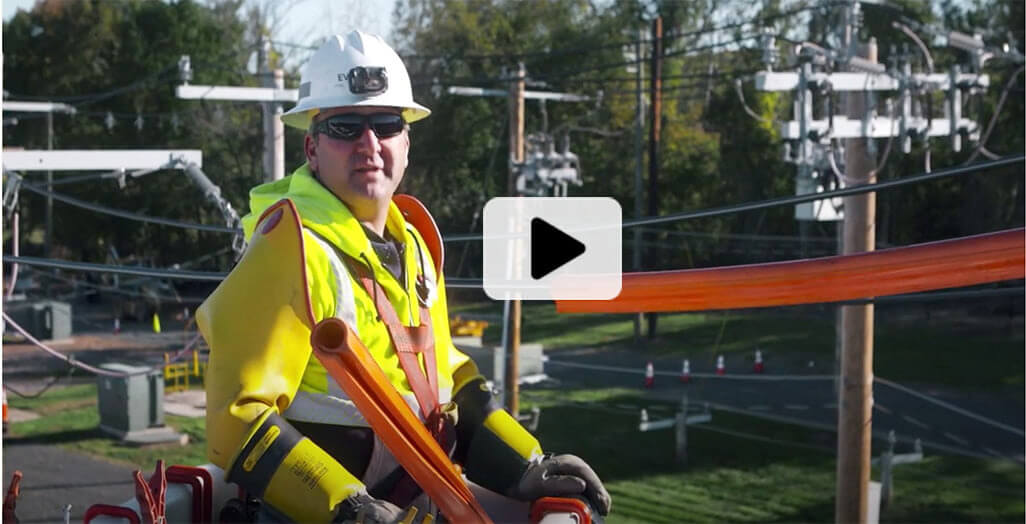 Success Profile
What makes a successful Gas Operations team member?
Check out the top traits we're looking for and see if you have the right mix.
Collaborative
Focused
Team Player
Adaptable
Detail Oriented
Positive
Culture
We are dedicated to our employees and customers
Safety is a core value at Eversource
We live out our mission of delivering reliable energy
We are committed to creating an inclusive workplace where all employees, customers and stakeholders are respected and valued
Career Path
Entry Level

DO NOT FORGET TO ADD ACCESSIBILITY TEXT

Skilled Craft Worker

DO NOT FORGET TO ADD ACCESSIBILITY TEXT

Crew Leads

DO NOT FORGET TO ADD ACCESSIBILITY TEXT

Foreman

DO NOT FORGET TO ADD ACCESSIBILITY TEXT

Supervisor

DO NOT FORGET TO ADD ACCESSIBILITY TEXT

Manager

DO NOT FORGET TO ADD ACCESSIBILITY TEXT

Director

DO NOT FORGET TO ADD ACCESSIBILITY TEXT
Job Description
Director, Emergency Preparedness and Gas Field Training
02/28/2023
Locations: Berlin, Connecticut; Westborough, Massachusetts
Role and Scope of Position:
Emergency Preparedness
Responsible for the development, maintenance and implementation of comprehensive emergency preparedness and restoration plans to optimize Eversource's Gas Business preparedness and restoration efforts up to and following minor/major events. Specifically, responsible for implementing the plan for the Gas Business, and for full integration of the plan with all affected departments, groups, procedures, and processes. Included in the scope of responsibility are continuous, proactive updates to the emergency plan; monitoring weather conditions and predictions, and, in conjunction with Operations, selecting an appropriate preparedness strategy. Leads development of After Action Reviews, develops periodic drills, and serves as the Company's representative in external drill planning. Must be influential in order to implement change management regarding emergency preparedness.
Field Training
This position is responsible for overseeing and coordinating the on-the-job training and apprenticeship program for field operations employees. Works with Executives, Directors, Managers and Supervisors to ensure new and progressing craft employees are assigned to work and projects that will reinforce their classroom training, as well as strengthen and broaden their knowledge and skills regarding work methods, tools and safety practices. Oversees development of processes that ensure the work performed by craft employees is monitored, supported and assessed and that continual feedback is provided. Partners with others to coordinate the implementation of learning and development activities to support progression, new tools, equipment, compliance training and recordkeeping needs. This position is also responsible for the management and professional development of the assigned training Field training professionals.
Essential Functions:
Emergency Preparedness
Implements, maintains, and designs an effective, comprehensive emergency preparedness and restoration plan to optimize the Gas Business preparedness and restoration efforts up to and following any event, and ensures full utilization and integration of the plan throughout the Gas Business as events require.
Effectively handles and facilitates emergency plan development and emergency preparedness with Eversource's Emergency Preparedness Group and responsible for filing plans and reports with state regulators as required.
Responsible for all contingency planning including supply curtailment, labor conflict, pandemic flu, etc.
Cyber and physical security subject matter expert for the gas business.
Responsible for public awareness and public safety official management for the gas business
Plans for humanitarian and public contingencies in the event of a major emergency
Responsible for proactive preparedness planning which includes monitoring weather forecasts; monitoring preparedness information and advising Operations leadership during emergency events of plan requirements and protocols.
Responsible for After Action Reviews to ensure candid, unbiased assessment of operational events in accordance with emergency preparedness and restoration policies and procedures
Works with Operations to recommend improvements to restoration strategies, planning, and budgets
Works with Engineering to identify system hardening opportunities.
Works with System Operations to ensure compliance with cybersecurity and critical infrastructure standards.
Coordinates and provides training, "tabletop exercises", for individuals with emergency assignments
Communicates in writing and verbally in a clear, effective, and timely manner, under both routine and emergency conditions, with all involved in emergency restoration efforts.
Assist with the development and implementation of emergency plans for other regulated businesses.
Field Training
Ensures the implementation of on-the-job training programs and schedules that mutually support the education and training of craft employees and supervisor technical training and refresher training.
Ensures craft and compliance field training is consistent with, and supports, work standards and procedures, the proper use of tools, materials and equipment and other work practices for new and progressing employees in Gas Operations.
Collaborates with training supervisors and Operations managers on the creation of training performance assessment tools and materials and apprenticeship programs that will be used by trainers in the field to evaluate employee performance in all crafts.
Partners with Operations managers to create a work plan (and budget) that aligns with classroom training and fosters the application of skills and knowledge to progressing employees in all Gas related crafts.
Implements criteria and evaluation tools necessary to accurately assess and measure the work performed and progress made by craft employees in various stages of their apprenticeship.
Ensures development and implementation of new equipment training.
Ensures development of processes to address observed and documented gaps between craft employee performance and Company policies and procedures.  Defines the necessity for, and means by which, immediate and continual feedback regarding job performance is delivered.
Documents and summarizes performance results that are used to evaluate craft employee proficiency levels and adherence to work standards and safety procedures.  Documents and ensures operations certification and qualifications.
Ensures assessments are used for developing written progress reports and on-the-job training summaries to provide written feedback and creation of development plans.
Partners with training supervisors and Operations managers to ensure technical training programs are designed to close performance gaps and are connected to measurable performance improvements.
Oversees the management and development of Field Training staff.  Manages, selects, coaches, and develops Feld Training staff.  Communicates key corporate messages and performance measures to assigned staff.
Ensures the maintenance of training and compliance records; creates and manages field training apprenticeship program budget.
Technical Knowledge/Skill/Education/Licenses/Certifications:
Technical Knowledge/Skills:                                                                                                        
Knowledge of natural gas distribution system operation. 
Thorough knowledge of applicable work practices, procedures, and safety requirements. 
Working knowledge of information technology and the use of Eversource's Gas Business office automation and information systems.
Education:
Bachelor's degree or equivalent related experience       
Experience:
Minimum of twelve (12) years of related experience      
Experience in emergency management activities and/or distribution operations required
Licenses & Certification:
Working Conditions:
Must be available to work emergency storm assignment as required.
Must be available to travel between MA/CT/NH as necessary.
The noise level in the work environment is usually moderately quiet.
The employee is occasionally exposed to outside weather conditions. 
Pipeline Safety position subject to Eversource's Drug and Alcohol Policy
The employee must occasionally lift and or move up to 15 pounds. 
#gasajd
Worker Type:
Regular
Number of Openings:
1
EEO Statement
Eversource Energy is an Equal Opportunity and Affirmative Action Employer.  All qualified applicants will receive consideration for employment without regard to age, race, color, sex, sexual orientation, gender identity, national origin, religion, disability status, or protected veteran status.
VEVRRA Federal Contractor
Vaccination Information:
Eversource requires all new employees to be fully vaccinated for COVID-19 by their first day of employment. If you have any concerns regarding compliance with this requirement, you will need to discuss your concerns with Eversource's HR department after you have been made a conditional offer of employment. Eversource does not require applicants to discuss vaccination status prior to receipt of a conditional offer of employment and complies with all applicable laws.
Emergency Response:
Responding to emergency situations to meet customers' needs is part of every employee's role. If employed, you will be given an Emergency Restoration assignment.  This means you may be called to assist during an emergency outside of your normal responsibilities, work hours and location. 
Apply
Benefits
Eversource employees are committed to providing reliable energy and superior customer service—and that's why we are committed to providing our employees with a highly competitive total rewards package. In addition to wages and salaries, the benefit programs Eversource offers its employees and family members are a significant part of the total rewards.
Healthcare, Wellness & Disability Protection for you and your Family
Comprehensive Medical, Prescription, Dental, and Vision Plans, choose the coverage that is right for you and your family
High deductible health plan option, with generous health savings account (HSA), employer contribution, ($500 individual; $1,000 employee +1 or more)
Company-paid employee life and accident insurance and options to purchase additional coverage for you and your family
An award-winning Wellness Program provides up to $200 annually for employees and spouses to adopt and maintain healthy lifestyles
Health and Dependent care reimbursement accounts
Sick Time, Short-Term & Long-Term Disability Plans
Work/Life Balance Benefit Programs
Employee Assistance Program (EAP)
Multi-faceted Behavioral Health Program
Care@Work Program (child/elder care), membership/stipend for emergency services
Adoption Assistance (eligible employees)
Tuition Reimbursement, Student Loan Refinancing & Student Debt Counselling
Voluntary benefits platform to access discounted home & auto, identity protection and pet insurance
Charity donation gift matching
Volunteer hours at local charities with rewards to our Wellness Program
Generous time off
Business Resource Groups for social connection and career development
Retirement Benefits for a Secure Future
401k: Up to 100% Employer Match on first 3% of employee's contributions
K-Vantage: Additional Employer Contribution to the 401k based on age and years of service (2.5% to 6.5%)
Med-Vantage HRA: Age 40+, receive annual $1,000 contribution to an HRA for post-employment qualified medical expenses
Early Career Opportunites:
Associate Development Programs & Internship Opportunities
It's an exciting time to work in the Energy Industry! Are you interested in working in a growing, dynamic field that's helping to build the clean energy grid of the future? We also have summer internship opportunities in these areas that are great segues into the full time Development Programs upon graduation.
Gas Engineering Development Program
Transmission Development Program
Associate Construction Representative Program
Engineering Professional Development Program